now accepting applications
Available Dogs
More information about each dog can be found on their individual pages, which is also where you can start the adoption application process.
no longer accepting applications
Applications Under Review
All adoption applications are being reviewed and the top applicants will be contacted. Please have patience during this process as it could take up to 3–4 weeks. We do notify all applicants even if they are not chosen.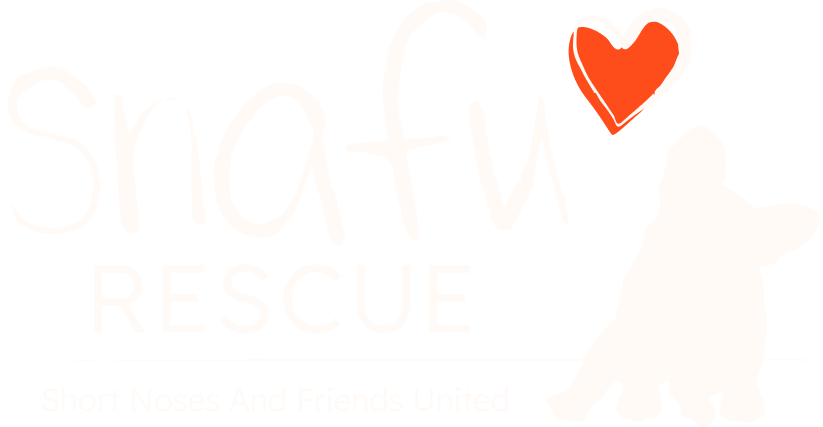 ​SNAFU Rescue is a 501(c)(3) tax deductible non-profit organization that rescues, rehabilitates, and rehomes all short-nosed breeds in need.
© Copyright 2023, SNAFU Rescue (Short Noses and Friends United Rescue). All Rights Reserved.