Dogs in foster care aren't available for adoption yet, but will be shortly!
Once a dog is moved to the Adopt Page, you will have access to the dog's complete bio and will be able to apply to adopt them at that time. To support our dogs in foster care, check out our Amazon Wishlist.
If you are interested in being a foster parent, you can fill out the application on the Volunteer page. Thank you for your continued support!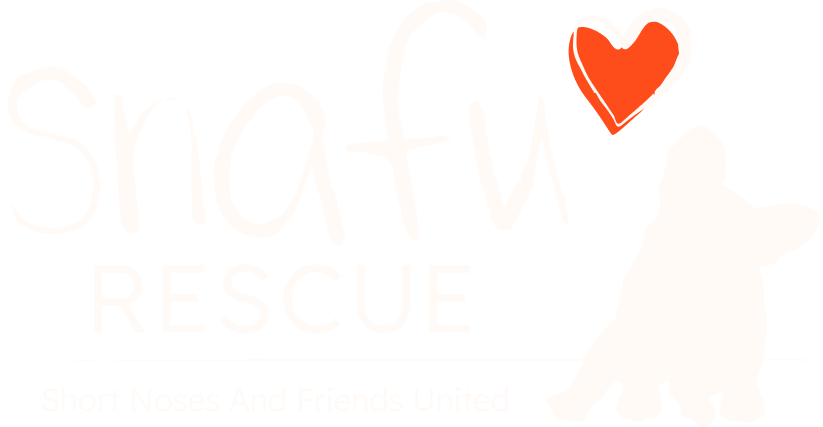 ​SNAFU Rescue is a 501(c)(3) tax deductible non-profit organization that rescues, rehabilitates, and rehomes all short-nosed breeds in need.
© Copyright 2023, SNAFU Rescue (Short Noses and Friends United Rescue). All Rights Reserved.