Volunteer for SNAFU Rescue
Please fill out the following form if you are interested in volunteering opportunities. We are always looking for help with things like fostering, transportation, events, fundraising, admin work, and more.
FOR THOSE INTERESTED IN FOSTERING:
Please note that new foster homes will not be allowed to adopt their very first foster dog. Additionally, all foster homes who have not yet fostered a puppy (a foster dog under the age of 2 years old), will not be permitted to apply for/adopt their first foster puppy (even if it's their 2nd, 3rd, or 10th foster dog).
It is important to keep this in mind if you are interested in becoming a foster parent — especially if you are mainly interested in fostering because you are looking to adopt. We know that it is not always easy to part with foster dogs but please know that we will continue to enforce this policy within SNAFU Rescue.
SNAFU rescue volunteer application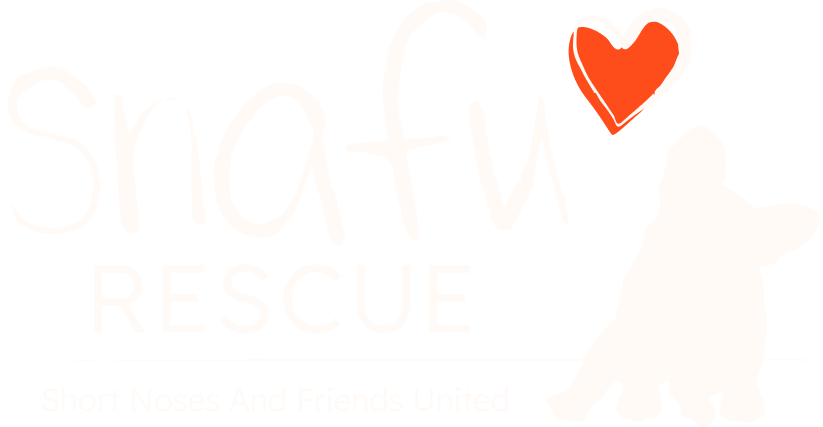 ​SNAFU Rescue is a 501(c)(3) tax deductible non-profit organization that rescues, rehabilitates, and rehomes all short-nosed breeds in need.
© Copyright 2023, SNAFU Rescue (Short Noses and Friends United Rescue). All Rights Reserved.