Adoption Application
Please submit a separate, detailed application for each dog you are interested in. Feel free to copy and paste from a previous application to help save on typing but please tailor each application toward the specific dog you are applying for.
THINGS TO NOTE:
Please fill out this form with as much detail as possible! We typically get a lot of applications for each dog when they become available. Detailed applications help the dog's foster family get a better feel for you, your family and the home their foster dog would be going to.
To help your application stand out in the review process, please reference the dog and any needs or behaviors that have been referenced in their bio. Please provide as much detail as possible as to why your home would be the best fit for each dog and feel free to include photos!
Once applications are reviewed for the dog(s) you have applied for, we will conduct phone interviews with the top handful of applicants. As much as we would like to contact every applicant by phone to get a better feel for them and discuss the dog, it is just not possible.
Please keep in mind that we are all volunteers who work full-time jobs and have families of our own, so it will likely be at *least* a 3-4 week minimum before you hear back from us after submitting an adoption application.
Lastly, previously submitted applications are not kept on file after a dog has been adopted.
SNAFU Rescue Adoption application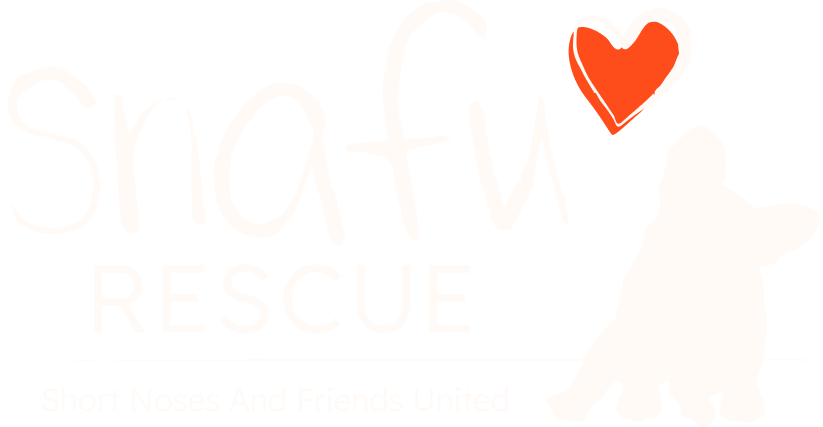 ​SNAFU Rescue is a 501(c)(3) tax deductible non-profit organization that rescues, rehabilitates, and rehomes all short-nosed breeds in need.
© Copyright 2023, SNAFU Rescue (Short Noses and Friends United Rescue). All Rights Reserved.